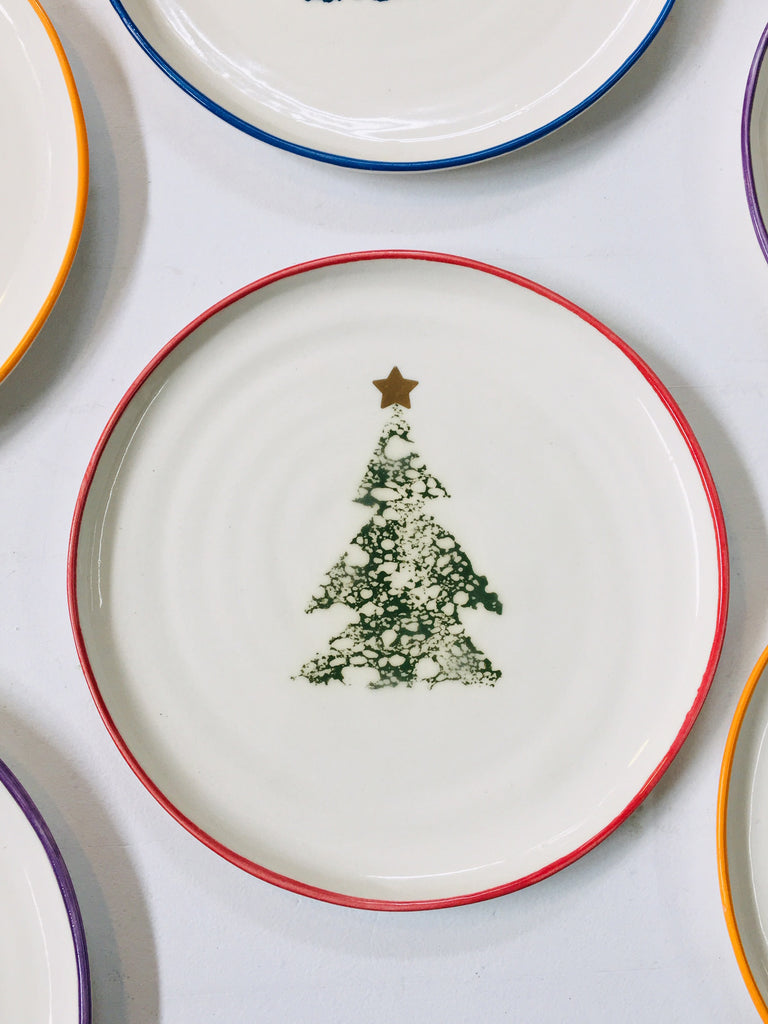 Holiday Plate
$55.00
Made in collaboration with the House of Cardoon shop in Carmel, CA.  These plates are handmade to evoke the youthful joy of the Holiday Season. 
8 inch diameter
Available in 
Red Rim/ Green Tree
Orange Rim/ Pink Tree
Teal Rim/ Blue Tree
Lavender Rim/ Chartreuse Tree
Irregularities and variations are highlighted through our handmade process.