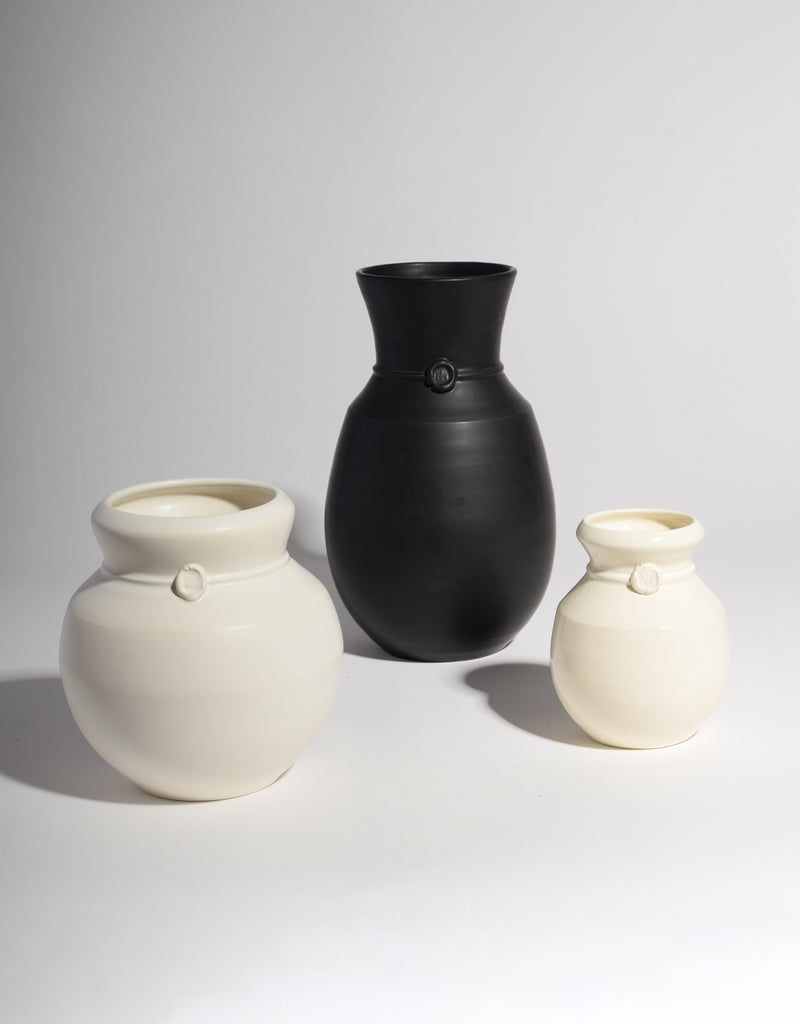 Banded Vase - Various Sizes
$130.00
The Banded Vases are a collection of unique, one of a kind pieces to be arranged as a grouping or displayed individually - no two are the same. Each vase is hand thrown, with loose guidelines of profile and dimensions. 
Order one or a collection of many to arrange your own ceramic still life.
earthenware
 Available in various sizes and two colors.